Waikato Botanical Society evening talks
August 20, 2018 @ 5:30 pm

-

7:30 pm
The third in our series of evening talks
Venue : The Links, Fellowship Room, cnr.Te Aroha St. and River Rd. ( there is plenty of easy parking )
Time : 5.30-7.30 p.m.
Monday August 20.    Catherine Beard: "Mangere Island, Chathams – a restoration story"
In March of 2018 I visited Mangere island to assess progress on the Island restoration work, with the purpose of updating the ongoing restoration plan.
Mangere Island is located around 800km east of the South Island. Part of the Chatham Islands archipelago, this 113-hectare island was forested until the 1890s when the land was cleared for sheep farming.  With subsequent introductions of goats, rabbits and cats, and the actions of commercial bird collectors, approximately 95% of the forest cover along with at least two species of seabirds and most of the forest birds were lost from the island.  In 1966 the island was made a Nature Reserve and the last introduced animals were removed in 1968.  This paved the way for an ambitious restoration programme (which included, most famously, saving the Chatham Island black robin) starting with planting forest trees and flax in 1974.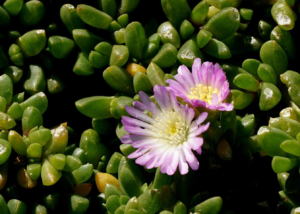 Since then, Wildlife Service and now DOC have continued with a programme of planting and restoration of Mangere with the help of many willing volunteers.  The Island ecosystem is slowly being resurrected; the black robin and other forest-dwelling birds have been reintroduced and the island now teems with unusual invertebrates, burrowing seabirds, rare shorebirds and unique plants.